When it comes to pristine beaches and coastal getaways, Fort Morgan Beach in Alabama stands out as a true hidden gem. Nestled along the Gulf of Mexico, this charming destination offers visitors a unique blend of natural beauty, historical significance, and endless opportunities for relaxation and adventure. In this article, we will delve into the captivating world of Fort Morgan Beach, exploring its location, attractions, and the experiences it has to offer.
Where is Fort Morgan Beach?
Fort Morgan Beach, often simply referred to as Fort Morgan, is located on the stunning Gulf Coast of Alabama, USA. Situated at the western tip of the Fort Morgan Peninsula, this beach destination is known for its pristine white sand, clear turquoise waters, and its historical landmark, Fort Morgan itself.
To help you get a better idea of its location, here are some key details:
State: Alabama;
County: Baldwin County;
Township: Fort Morgan;
Coordinates: Latitude 30.2300° N, Longitude 88.0230° W.
Fort Morgan is easily accessible by road, making it a convenient destination for visitors from various parts of the United States. It's approximately a 22-mile drive from Gulf Shores, a popular coastal city in Alabama, and just a short ferry ride across Mobile Bay from Dauphin Island.
What Makes Fort Morgan Beach Special?
Fort Morgan Beach is a beloved destination for several reasons:
Natural Beauty: The beach boasts some of the most picturesque scenery on the Gulf Coast. The soft, white sand stretches for miles, providing the perfect setting for sunbathing, beachcombing, and long walks along the shore;
Historical Significance: Fort Morgan itself is a historic fort that played a crucial role in the Civil War. Visitors can explore the fort's well-preserved grounds and learn about its intriguing past through exhibits and guided tours;
Outdoor Activities: The Gulf of Mexico offers a wide range of water-based activities, including swimming, kayaking, paddleboarding, and fishing. The calm waters and warm climate make it an ideal destination for outdoor enthusiasts;
Wildlife Watching: The area surrounding Fort Morgan is a haven for birdwatchers and nature lovers. You can spot a variety of bird species, including pelicans, herons, and seagulls, as well as dolphins playing in the Gulf;
Peace and Tranquility: Unlike some of the more crowded beaches along the Gulf Coast, Fort Morgan Beach provides a quieter and more relaxed atmosphere, making it a perfect escape from the hustle and bustle of city life.
Fort Morgan Beach Attractions
Now that we've established where Fort Morgan Beach is and what makes it special, let's delve deeper into the attractions and activities that await you in this coastal paradise.
1. Fort Morgan Historic Site
Fort Morgan is a well-preserved 19th-century fort that played a pivotal role in the Civil War. It offers a glimpse into the area's rich history through informative exhibits, guided tours, and reenactments.
Hours of Operation: The fort is generally open daily from 9:00 AM to 4:30 PM, but it's a good idea to check the official website for any updates or seasonal changes;
Admission: Admission fees vary by age and military status, with discounts available for seniors and children;
Fort Morgan Historic Site is a must-visit attraction for history enthusiasts. This iconic fortification stands as a testament to the region's significance during the Civil War. Here's a more detailed look at what you can expect:
| | |
| --- | --- |
| Feature | Details |
| Historical Significance | Fort Morgan played a crucial role in the Civil War, guarding the entrance to Mobile Bay. Explore its history through exhibits and guided tours. |
| Reenactments | Experience live reenactments that bring history to life, with actors in period costumes showcasing daily life at the fort during the 1800s. |
| Educational Exhibits | Informative exhibits provide insights into the fort's construction, weaponry, and the significance of its strategic location. |
| Guided Tours | Knowledgeable guides lead you through the fort, sharing captivating stories about its past and the people who served here. |
Beachcombing and Shelling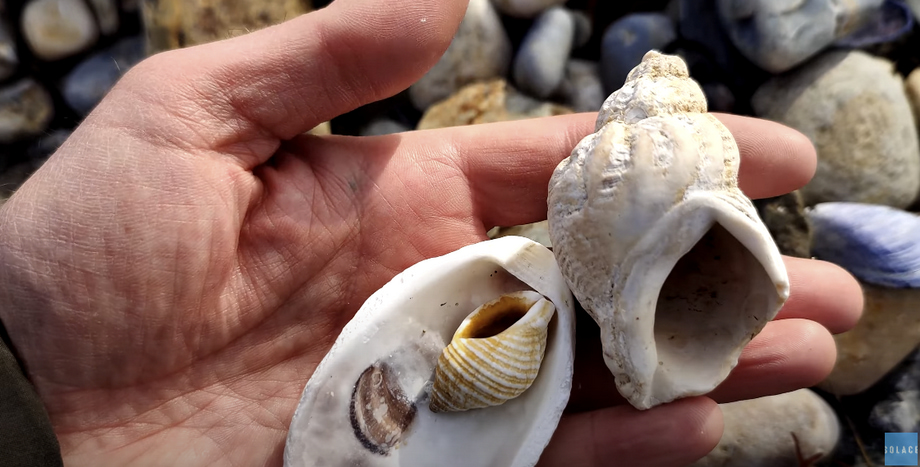 Fort Morgan Beach is renowned for its excellent shelling opportunities. Visitors can stroll along the shoreline and collect seashells of various shapes and sizes.
Tips: Bring a bucket or bag to collect your treasures, and be mindful of local regulations regarding the collection of shells and marine life;
Beachcombing and shelling are popular activities on Fort Morgan Beach. Here's a more detailed overview:
| | |
| --- | --- |
| Aspect | Details |
| Shelling Variety | Fort Morgan Beach offers a diverse range of seashells, including conch shells, sand dollars, and unique specimens perfect for collecting. |
| Best Times | Early morning or during low tide is ideal for shelling as new treasures often wash up on the shore. |
| Regulations | Respect local guidelines, such as restrictions on collecting live shells or disturbing wildlife habitats. |
Fishing
Fishing enthusiasts will find plenty of opportunities to cast their lines from the shore or charter a boat for deep-sea fishing adventures. Common catches include redfish, flounder, and speckled trout.
Fishing Licenses: Make sure to acquire the necessary fishing licenses and permits before heading out;
Fort Morgan Beach offers excellent fishing options. Here are more details:
| | |
| --- | --- |
| Aspect | Details |
| Shore Fishing | Set up your fishing gear along the shoreline and try your luck with catches like redfish and speckled trout. |
| Charter Fishing | Charter a fishing boat for deep-sea adventures to target larger species like king mackerel and snapper. |
| Licensing | Obtain the required fishing licenses and adhere to local regulations to ensure a responsible and enjoyable fishing experience. |
Birdwatching and Wildlife Viewing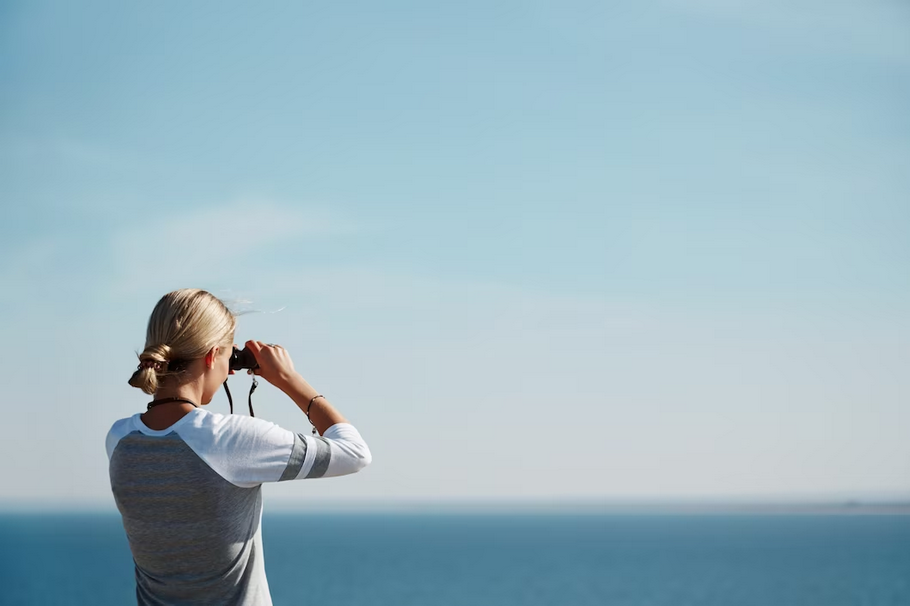 The diverse coastal ecosystems around Fort Morgan provide an ideal habitat for birdwatching and wildlife observation. Don't forget your binoculars and camera!
Best Times: Early morning and late afternoon are prime times for birdwatching when many species are active;
Fort Morgan Beach is a haven for nature enthusiasts. Here's a closer look:
| | |
| --- | --- |
| Aspect | Details |
| Bird Species | Spot a variety of coastal and migratory birds, including herons, pelicans, and eagles, in their natural habitats. |
| Wildlife Diversity | Keep an eye out for dolphins, sea turtles, and other marine life while exploring the beach and nearby marshes. |
| Binoculars and Gear | Bring binoculars, cameras, and field guides to enhance your birdwatching and wildlife viewing experience. |
Water Sports
Whether you're into kayaking, paddleboarding, or jet skiing, Fort Morgan Beach offers a range of water sports for all skill levels. Rentals and lessons are available nearby.
Safety First: Always follow safety guidelines and wear appropriate gear when participating in water sports;
Water sports are a thrilling way to enjoy Fort Morgan Beach. Here are more details:
| | |
| --- | --- |
| Sport | Details |
| Options Galore | Choose from kayaking, paddleboarding, jet skiing, and more to experience the Gulf waters up close. |
| Rental Services | Rent equipment on-site or from nearby providers and take advantage of lessons for beginners. |
| Safety Guidelines | Prioritize safety with life vests, proper instruction, and awareness of local water conditions for a memorable experience. |
Conclusion
Fort Morgan Beach, located on the enchanting Gulf Coast of Alabama, is a destination that truly has it all. From its pristine natural beauty and rich historical heritage to a wide range of outdoor activities and a peaceful ambiance, it's no wonder that Fort Morgan Beach has garnered positive reviews and become a cherished destination for travelers seeking relaxation and adventure. So, if you're looking for the perfect coastal getaway, consider Fort Morgan Beach, where sun, sand, and serenity await you.
FAQs
Is Fort Morgan Beach a family-friendly destination?
Absolutely! Fort Morgan Beach is a family-friendly destination with a relaxed atmosphere, making it perfect for a peaceful and enjoyable vacation with loved ones.
2. Are there accommodations near Fort Morgan Beach?
Yes, you'll find a variety of accommodations, including beachfront rentals, condos, and campgrounds, to suit different preferences and budgets.
3. Can I bring my pet to Fort Morgan Beach?
While pets are allowed in some areas, there may be restrictions and leash requirements. It's advisable to check with specific accommodations and local authorities for pet-friendly options.
4. Are there restaurants and dining options nearby?
Yes, there are several restaurants and eateries in the Fort Morgan area where you can savor fresh seafood and other delicious dishes. Gulf Shores, a short drive away, offers even more dining options.
5. What is the best time to visit Fort Morgan Beach?
The best time to visit Fort Morgan Beach depends on your preferences. The summer months offer warm weather and vibrant beach activities, while the shoulder seasons provide a quieter experience with milder temperatures.