Alabama, often dubbed the heart of the South, beckons travelers with its rich historical tapestry, vibrant culture, and awe-inspiring natural beauty. For those pondering about the best city to visit in Alabama or just scouting for a list of cities to visit in Alabama, this guide illuminates the must-see destinations.
1. Birmingham
Often touted as the best city to visit in Alabama, Birmingham is more than just a name on the map. It is a vibrant, culturally rich city that offers a diverse range of attractions for visitors of all interests. From its historical landmarks to its modern-day marvels, Birmingham provides a perfect blend of the past and the present. If you're searching for cities to visit in Alabama, Birmingham should undoubtedly be at the top of your list. Here's why:
Why Visit Birmingham?
As the largest city in Alabama, Birmingham is an epicenter of activities and attractions. Visitors often find themselves captivated by the city's unique combination of history, culture, and modern urban vibes. A few reasons to consider Birmingham as your next travel destination include:
A Deep Dive into History: Birmingham doesn't just offer historical sites—it allows visitors to immerse themselves in stories that shaped the nation;
Modern Attractions: Beyond its historical significance, the city boasts a plethora of contemporary attractions for visitors of all ages.
Highlighted Attractions in Birmingham
| | | | |
| --- | --- | --- | --- |
| Attraction | Overview | Significance | Features |
| Birmingham Civil Rights Institute | An interpretive museum and research center offering a comprehensive view of the Civil Rights Movement's challenges and achievements. | Birmingham played a pivotal role in the Civil Rights Movement, capturing the essence of its struggles and victories. | Engaging exhibits, audio-visual presentations, and artifacts provide visitors with a thorough understanding of the movement's history. |
| Vulcan Park and Museum | Symbolizing the city's industrial roots, it's home to the world's largest cast iron statue. | As a testament to Birmingham's history in the iron and steel industry, the park serves as a reminder of the city's contribution to America's industrial growth. | The park offers panoramic views of the city, while the museum delves into Birmingham's rich history with interactive exhibits. |
| Barber Motorsports Park | A paradise for motorsports lovers, this park is renowned for hosting major racing events throughout the year. | Showcasing the thrill and passion of racing, the park stands as a testament to Birmingham's love for motorsports. | Features include a world-class racetrack, the Barber Vintage Motorsports Museum, and opportunities for racing aficionados to experience the adrenaline firsthand. |
2. Mobile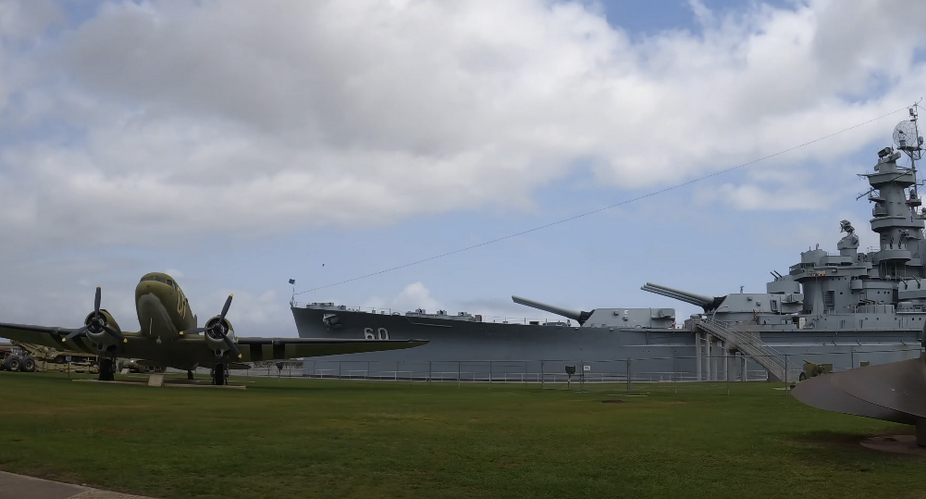 Positioned gracefully along the Gulf Coast, Mobile stands as a beacon of historical grandeur and modern vibrancy. For travelers looking for the best city to visit in Alabama, Mobile should definitely be on their radar. Offering a delightful mix of history, culture, and lively celebrations, it exemplifies the diversity of experiences that the cities to visit in Alabama can offer.
Why Visit Mobile?
Mobile's appeal is multifaceted, and for many, it's synonymous with the allure of the Deep South:
Historical Significance: The city brims with a rich past, evident in its preserved buildings and storytelling museums;
Cultural Festivities: Known for hosting one of the most energetic Mardi Gras celebrations, Mobile invites visitors to be part of its vibrant local traditions;
Natural Beauty: Positioned on the Gulf Coast, the city offers scenic views complemented by its gardens and parks.
Top Attractions in Mobile
| | | | |
| --- | --- | --- | --- |
| Attraction | Overview | Significance | Features |
| Historic Downtown | At the heart of Mobile, the Historic Downtown area stands as a testament to the city's rich history. | Walking its streets is akin to a journey back in time, marked by restored antebellum mansions, venerable churches, and lively squares painting a picture of bygone eras. | Restored antebellum mansions echoing the Old South, historic churches enduring time's test, vibrant squares serving as communal hubs for both locals and tourists. |
| USS Alabama Battleship Memorial Park | This park is a salute to military history, plunging visitors into an in-depth experience of naval warfare. | The USS Alabama is emblematic of the nation's formidable military presence during crucial historical periods. | An intimate view of the formidable USS Alabama battleship, a variety of aircraft for a deep dive into aviation history, memorials and exhibits honoring the courage of soldiers and sailors. |
| Bellingrath Gardens and Home | A sprawling 65-acre haven for lovers of nature and architecture, Bellingrath Gardens and Home is a synthesis of beauty and opulence. | The estate is representative of the lavish lifestyles of the early 20th century's affluent classes. | Stunning gardens with diverse flora in bloom, guided tours revealing the estate's historical and architectural gems, seasonal events and workshops enhancing the overall visitor experience. |
3. Montgomery
For those pondering which is the best city to visit in Alabama, Montgomery emerges as a compelling contender. As the capital city of the state, Montgomery is infused with historical, cultural, and political significance. As one of the principal cities to visit in Alabama, Montgomery offers an enlightening blend of educational experiences and vibrant city life, making it a hub for both history buffs and casual tourists alike.
Why Visit Montgomery?
The allure of Montgomery is rooted in its vital role in American history:
Civil Rights Legacy: Montgomery's streets have witnessed some of the most pivotal events of the Civil Rights Movement, echoing the voices of heroes and the call for equality;
Musical Influence: Beyond its political and historical relevance, Montgomery also resonates with the melodies of legendary musicians, providing a holistic cultural experience;
Architectural Marvels: The city's architectural landscape seamlessly combines modernity with historic structures, encapsulating its evolving story.
Top Attractions in Montgomery
| | | | |
| --- | --- | --- | --- |
| Attraction | Overview | Significance | Features |
| Rosa Parks Museum | An immersive journey into the life and legacy of Rosa Parks, focusing on her pivotal role in the bus boycotts. | The museum stands as a tribute to Rosa Parks, a key figure in the Civil Rights Movement and a symbol of quiet resilience. | Detailed exhibits on the Montgomery Bus Boycott., personal artifacts from Rosa Parks' life, interactive displays offering a deep educational experience. |
| Alabama State Capitol | This historic edifice has played host to numerous events that have shaped Alabama's trajectory. | As the state's capital building, it has been the backdrop for legislative decisions and historic events for decades. | Guided tours exploring the architecture and history of the building, exhibits on key legislative moments in Alabama's history. |
| Hank Williams Museum | A celebration of Hank Williams, the museum offers a glimpse into the life of one of America's most influential musical artists. | Hank Williams' impact on American music is undeniable, and this museum encapsulates his legacy. | Personal memorabilia and belongings of Hank Williams, audio exhibits featuring his iconic songs, insights into his profound influence on American music. |
4. Huntsville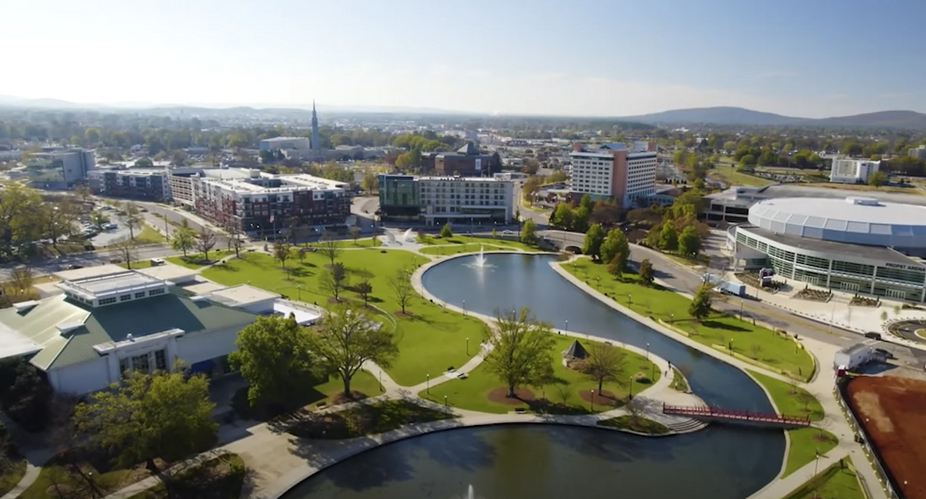 When it comes to identifying the best city to visit in Alabama, Huntsville often emerges as a top contender. Recognized widely as the "Rocket City," Huntsville is an intriguing amalgamation of technological prowess and natural beauty. For those delving into cities to visit in Alabama, Huntsville stands apart with its unique blend of space age wonders and tranquil natural retreats.
Why Visit Huntsville?
Huntsville beckons with its distinctive offerings:
Space Exploration Legacy: As a nerve center for space research, Huntsville offers visitors a unique opportunity to delve deep into the realms of space exploration;
Natural Beauty: Beyond its technological landmarks, the city is endowed with breathtaking gardens and parks, making it a haven for nature enthusiasts;
Diverse Attractions: Huntsville seamlessly merges its space-centric identity with a rich offering of cultural, recreational, and natural attractions.
Top Attractions in Huntsville
| | | | |
| --- | --- | --- | --- |
| Attraction | Overview | Significance | Features |
| U.S. Space & Rocket Center | A premier attraction dedicated to the marvels of space exploration, prominently showcasing the monumental Saturn V rocket. | Huntsville's "Rocket City" moniker is deeply rooted in this center, which celebrates the city's contribution to space endeavors. | Exhibits detailing the journey of space exploration, the iconic Saturn V rocket on display, interactive experiences and space simulators. |
| Huntsville Botanical Garden | A lush haven featuring a myriad of themed gardens, walking trails, and seasonal exhibits. | The garden serves as an urban oasis, offering respite amidst nature and showcasing the region's rich biodiversity. | Beautifully themed gardens like the Butterfly House, events and workshops focused on horticulture, scenic walking trails. |
| Monte Sano State Park | Encompassing vast hiking and biking trails, this state park provides panoramic views of the valley and myriad recreational opportunities. | Monte Sano, translating to "Mountain of Health", has historically been a retreat and offers visitors rejuvenation amidst nature. | Extensive hiking and biking trails, campgrounds for outdoor enthusiasts, overlook points offering stunning valley views. |
5. Tuscaloosa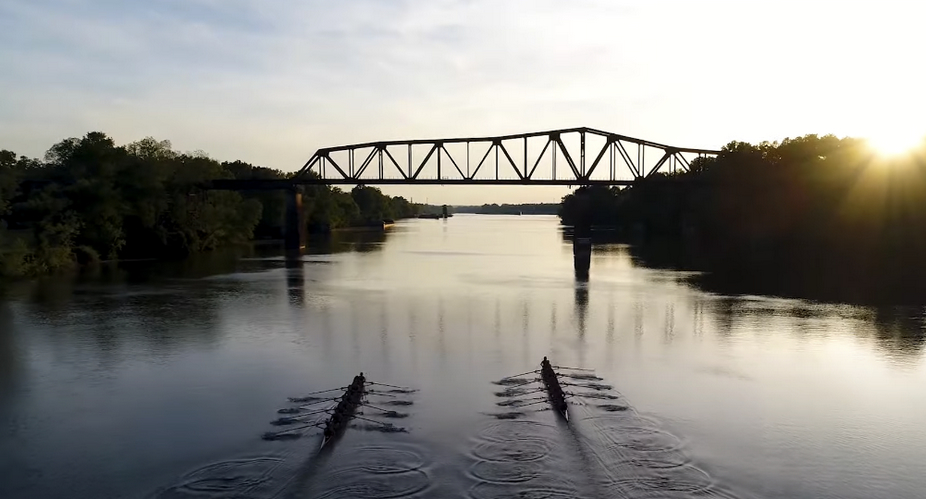 When considering which is the best city to visit in Alabama, Tuscaloosa often garners significant attention. As the home to the famed University of Alabama, Tuscaloosa pulsates with academic vigor, athletic passion, and an infectious youthful spirit. A prime contender among the cities to visit in Alabama, Tuscaloosa offers a myriad of experiences that blend scholarly pursuits with cultural richness and sports fervor.
Why Visit Tuscaloosa?
The allure of Tuscaloosa is multifaceted:
Academic Excellence: As the seat of the University of Alabama, the city is a hive of academic activity, fostering innovation and knowledge;
Sports Legacy: Tuscaloosa's heartbeat is synchronized with the rhythm of college football, offering an electric atmosphere on game days;
Cultural Depth: The city doesn't just rest on its academic and sports laurels; it's also a hub for art and culture, offering insights into diverse artistic expressions.
Top Attractions in Tuscaloosa
| | | | |
| --- | --- | --- | --- |
| Attraction | Overview | Significance | Features |
| Bryant-Denny Stadium | The heartland of Crimson Tide passion, this stadium offers an unparalleled college football experience. | As one of the cathedrals of college football, the stadium is a testament to Alabama's deep-rooted sports culture. | Seating for over 100,000 fans, creating an electrifying atmosphere, historic games and unforgettable moments in college football history. |
| Paul W. Bryant Museum | Dedicated to Alabama football, this museum chronicles its illustrious history and its iconic personalities. | Named after the legendary coach, the museum encapsulates the storied legacy of Alabama football. | Extensive exhibits on Alabama football history, memorabilia from legendary games, insights into the lives of pivotal figures in the sport. |
| Tuscaloosa Museum of Art | A treasure trove showcasing a rich collection of Asian and American art, offering visitors a journey through artistic expressions. | The museum stands as a beacon of cultural richness in Tuscaloosa, highlighting its commitment to arts and humanities. | A vast collection of Asian and American artworks, rotating exhibitions featuring renowned artists, workshops and events fostering art appreciation. |
Conclusion
The quest for the best city to visit in Alabama offers a journey through time, culture, and natural beauty. From the lively streets of Birmingham to the coastal charm of Mobile, the cities to visit in Alabama promise experiences that will linger in the memory for years to come. Whether it's diving deep into history, exploring space, or simply soaking up the Southern charm, Alabama awaits with open arms.
FAQs
Which is the best city to visit in Alabama for history enthusiasts?
While each city in Alabama has its historical gems, Montgomery and Birmingham stand out due to their pivotal roles during the Civil Rights Movement.
Which cities to visit in Alabama for a beach getaway?
Mobile is the perfect city for those looking to soak up the sun and enjoy the Gulf Coast's sandy shores.
Are there any hidden gems among the cities to visit in Alabama?
Absolutely! While Huntsville and Birmingham often get the spotlight, smaller cities like Fairhope and Florence also offer unique attractions and Southern charm.
When's the best time to visit these cities in Alabama?
Spring (March-May) and Fall (September-November) offer mild temperatures and fewer crowds, making them ideal for exploring the state.
How long should one spend in each city?
It depends on personal preferences. However, a weekend can give you a good feel for each city, with 2-3 days being ideal.